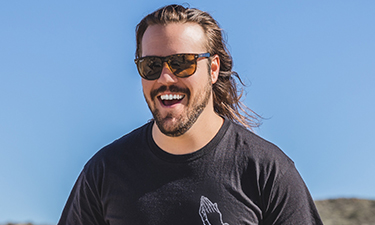 Adir Tal, more popularly known as DJ/Producer DiJiTAL, has become a staple in Hollywood nightlife while continuously building his brand, spinning the best clubs and parties across the United States. Today, DJ DiJiTAL is a frequent in Miami, San Diego, San Francisco, Las Vegas, Hollywood, El Paso, Scottsdale, and Chicago. Beginning at an early age, he experimented as a musician with drums, guitar, piano, and bass. This love for music eventually led to his decision to pursue life as a DJ and producer, not as a career, but as a dream. What began as a hobby quickly turned into an obsession.
By age seventeen, DiJiTAL had already begun producing his own original records and remixes. In 2009, having no resources or references outside of those he went to school with, DiJiTAL packed up and moved to Hollywood. It didn't matter, he was determined. In just 3 years time, DiJiTAL became one of the most elite in town and secured several residencies in the area.
LA-based DJ and producer DiJiTAL spent the last year honing in on his skills as an understudy to producer and mentor B-Sides. While maturing his own sound, he was releasing free remixes of charting acts like Fetty Wap, Post Malone, and The Chainsmokers and producing records for multiple other artists, proving he has a talent for flipping top 40 hits.
DiJiTAL had a  debut release "Little White Lies" came out on BredNButter Records in April 2017, has amassed over one million plays and was featured in Martin Garrix's Spotify playlist. His next single, "Everywhere I Go", was a collaboration with Jayceeoh and upcoming vocalist J.Lauryn, and is the first release of a joint deal with Spinnin' Records and Trap City. The song was released in November 2017, was featured in multiple Spotify playlists, including Hot New Dance, and has over one million plays and counting. The follow-up single is a collaboration with Eva Shaw and will release under the same powerhouse umbrella in early 2018.