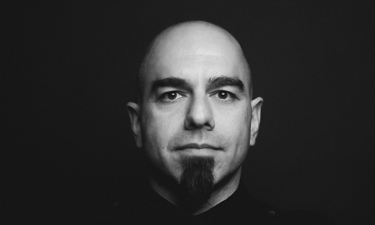 A world-class globe-trotting DJ, recording artist, sought-after remix producer, and head of his own record label Younan Music, Saeed Younan has excelled as a true artist in the global dance scene. Without showing complacency, Saeed Younan does not cease to amaze, always looking to astound.
As a DJ, Saeed's performances are renowned for his technical abilities and precision. He effortlessly weaves and morphs tracks together into a seamless blend of house and techno. Enhancing his music into a warm and sexy vibe, while building momentum by allowing the music to ebb and swell. It's always a guaranteed good time watching and listening to Saeed work a room and build a vibe. Born in Iraq but living in Washington D.C. since the early '80s, Saeed grew up listening to a variety of ethnic music. As a result, his musical sound resonates with percolating beats and sonic grooves.
As DJ MAG put it, "Saeed Younan is one of the few DJs that really know how to serve it up well." No surprise why Carl Cox chose Saeed as his goto DJ to open for all his US tour dates, including his Las Vegas residency in 2014 and 2015. Carl Cox also invited him to play his arena in numerous festivals, including EDC Las Vegas, Ultra Miami, Electric Forest, Escapade Canada, Digital Dreams Canada, and the legendary closing of SPACE Ibiza final chapter in September 2016.
In testimony to his worldwide appeal, Saeed was nominated one of America's Top 100 DJs, entering America's Best Top 50 DJ Poll six years in a row in DJ Times Magazine USA; Beatport nominated Saeed Younan for the best tech-house track. He was also nominated for Best Breakthrough DJ at the 2003 Dance Star Awards. These milestone events gave him global recognition and provided the opportunity to push his sound further and captivating audiences worldwide. Saeed has headlined at prominent clubs across the globe in exotic locations such as Ibiza, Egypt, Bulgaria, Dubai, Miami, Amsterdam, Tokyo, Madrid, and Russia with the list going on and on.
As a producer, Saeed is currently entering the busiest period of his career; not only is he playing at different destinations on a weekly basis, but he also stepped up his production and remix work. He's had numerous top 10 singles on Beatport, Traxsource, and other reputable digital download services. Saeed has released six mixed albums and worked with some of the biggest dance labels in the industry.
His production has been dubbed "timeless" by top DJs and even referred to as a "change of heart for dance music." His vision is clear, yet simply stated: "I just want people to enjoy my music as much as I enjoy playing it for them." Saeed Younan is certainly a busy man with many jobs, but armed with his fierce work ethic and an unlimited passion for music, he welcomes each new challenge. "It's a lot of juggling," he admits, "but I'm used to it, I've done it all my life. I'm excited about the future, about my label and my production work. I wake up every morning and ask, what is going to keep me going? What can I do that nobody else has done yet? What's next?"
Upcoming Events